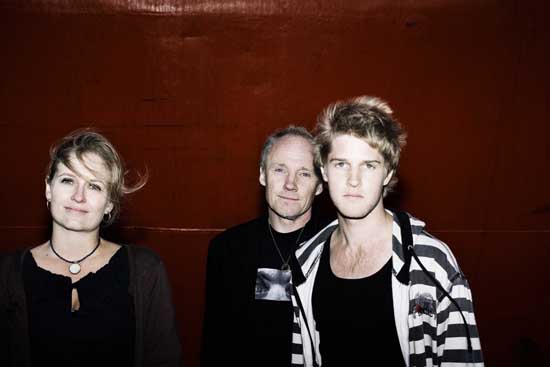 Take a look at the Danish folk music scene and you will find a wide variety of subspecies. Folk musicians throughout the country specialize in many different types of folk music, so, though it's a small country, an unusually broad selection of musical styles is represented. Some musicians travel around with bands designed specifically to play concert series in Danish schools, others are so knowledgeable about the many musical traditions in Denmark that they can offer precisely the right drinking song or dance tune to weddings or harvest parties in any given region . And of course there are a good many bands that specialize in playing the clubs and little venues round the country and abroad, actively spreading the word about Danish music and culture.
The Danish-Swedish group
Trio Mio
falls into this latter category. The trio began in 2004 when violinist Kristine Heebøll recorded her first solo album, Trio Mio - the album title simply became the band name. Trio Mio play mainly their own compositions, giving a Scandinavian sound to their traditional Danish and Swedish, jazz and classical inspired music. Five years on, the three musicians can look back on three critically-praised albums featuring an imposing list of Danish and Swedish guest musicians, six Danish Music Award statuettes and a long series of concerts in Denmark, Sweden, Germany, Holland, Italy, England, Ireland and Canada.
Read the rest of Morten Alfred Høirup's interview with Trio Mio and listen to some of their music in
RootsWorld