The Nordic Roots Festival in Minneapolis is one of the great world music events of the year.
One of our long time readers, David Smith, recently attended 8th Annual Festival and sent us his report and photos.
---------------------------
I have just returned from the Nordic Roots Festival in Minneapolis. This is a small, urban festival held at the Cedar Cultural Center, a small non-profit center based in an old movie theater which features music of all types during the year.
The festival features contemporary folk music from Norway, Sweden, Denmark, Finland, Samiland, and other places where Nordic roots can be found. They present a nice mix of music from those countries, with attention paid to diversity in presentation...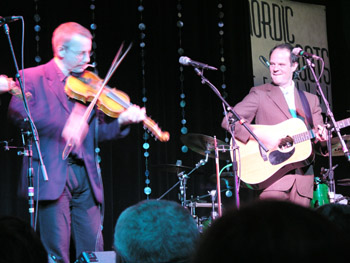 Read David's complete report on
RootsWorld